The future of hydrogen: Why PEEK is anticipated to support energy transition to hydrogen
  As the world seeks to limit the effects of climate change, hydrogen produced with renewable energy is anticipated to become a major source of cleaner energy not only to provide heat to domestic buildings and industry but also hydrogen to fuel cars, airplanes, trains, and ships. Hydrogen as an energy source for industry is new technology which brings many layers of economic and technical complexity. In particular, a common idea is that the transition will include at least one intermediate step, blue hydrogen, on the journey from grey to green. Each stage of the transition will present a set of technical and commercial challenges.
It is fortunate that infrastructure for compressed gases, including hydrogen, has already been developed for chemical and petrochemical operations.2 e-sabic polyether ether ketones (PEEK) based components have performed critical sealing, isolation, compression, storage, and distribution functions for many years. It is anticipated that translation and adaptation of PEEK-based technologies will enable accelerated development of future hydrogen supply chains.
HYDROGEN SUPPLY CHAIN
For hydrogen as a fuel source to be cost competitive, secure, energy efficient, and environmentally friendly, options for technology need to be carefully considered. A future hydrogen supply chain will likely be complex – there may be multiple means of production, conversion, storage, transport, and end use (Figure 1).
Common goals for these multiple pathways are anticipated to include:
Reducing emissions (lower permeability)
Increasing efficiency (high strength-to-weight ratio, low friction and wear)
Increasing reliability and service life (chemical resistance, temperature resistance)
Mitigating EH&S risk (reduced emissions)
From production of gas to usage there are multiple stages of storage and offloading, each of which demands accurate and safe transfer of hydrogen. Here polymers and elastomers are essential components of the supply chain, from liquefaction to gasification. 1,4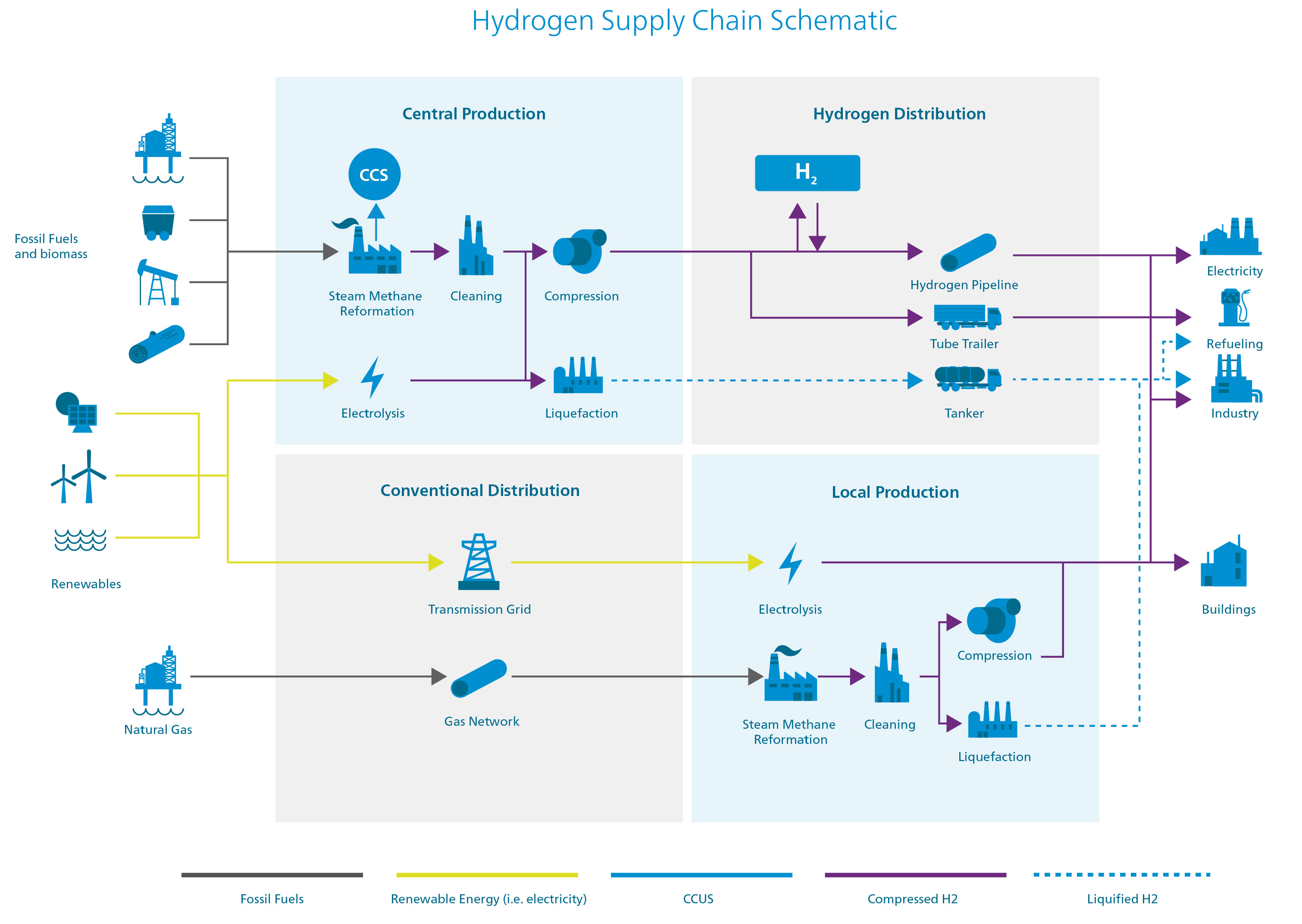 Figure 1. Production, distribution, and end-uses of hydrogen.3
PEEK POLYMER SOLUTIONS
provide a unique combination and range of high performance properties – its structure from molecular to macroscopic scales contributes to high strength/ toughness at extreme temperatures, low permeability, low friction, and high wear resistance needed for seals, valves, and packings.
Extreme Temperature: strength/toughness at very low (cryogenic) to high temperatures.
Weight Reduction at Equivalent Stiffness: up to 70-85% lower weight at equivalent stiffness compared to some metals. Higher strength-to-weight ratio enables higher efficiency.
Tribological Performance: ability to perform in hydrodynamic, mixed friction, boundary lubrication, and even dry conditions.
Stable Properties: retention of properties in corrosive, contaminated, and low/high temperature service conditions.
Tunable Properties: PAEK and PEEK polymers are thermoplastic and consequently can be melt formulated with additives to enable design of properties for purpose.
PEEK APPLICATIONS FOR THE FUTURE OF HYDROGEN
Relating the needs of the hydrogen supply chain to steps within the infrastructure suggests potential value PEEK may bring to specific applications (Table 4).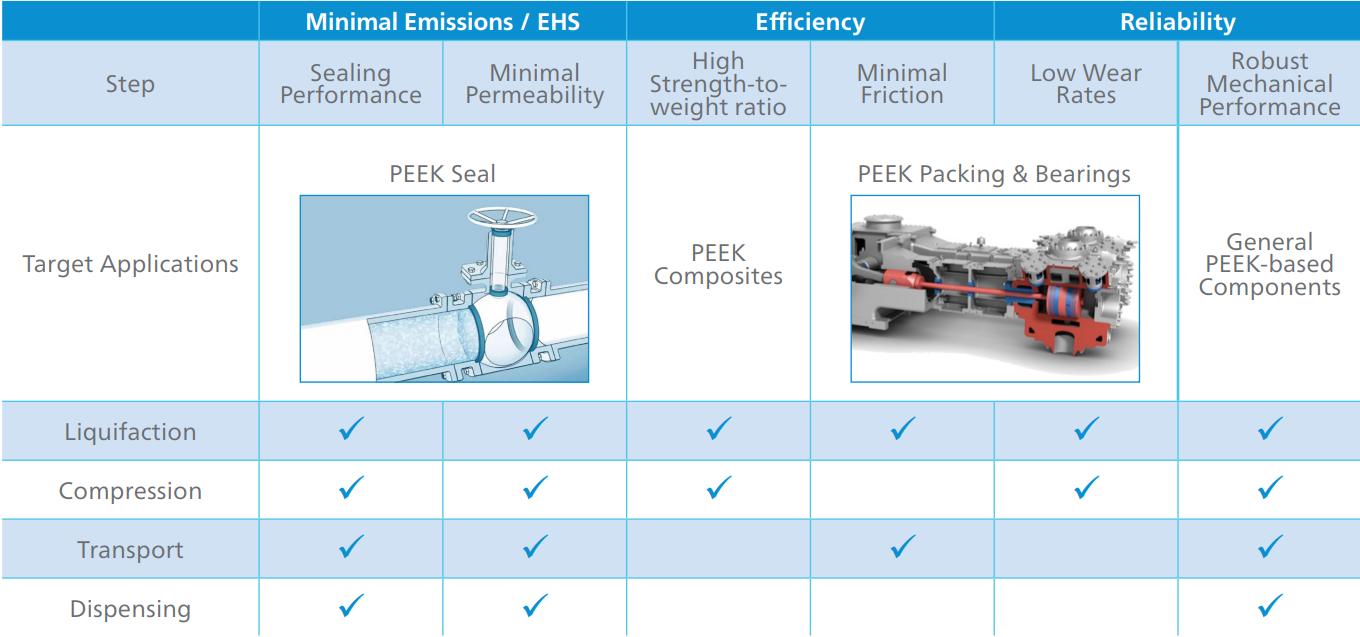 Table 4. Potential PEEK solutions in the Hydrogen Supply Chain
e-polymer PEEK-based components have been used in existing infrastructure for distribution of gases including hydrogen for many years. Adaptation of existing PEEK-based sealing, isolation, and compression technologies is anticipated to be a practical means to realize the energy transition to hydrogen on an accelerated timeline. These benefits, technical attributes, and an existing manufacturing base of processors/moulders, tier 1 suppliers, and OEMs should enable rapid scalable production. With over 40 years of experience, e-polymer expertise can support the development of the next generation of components needed for the hydrogen supply chain.